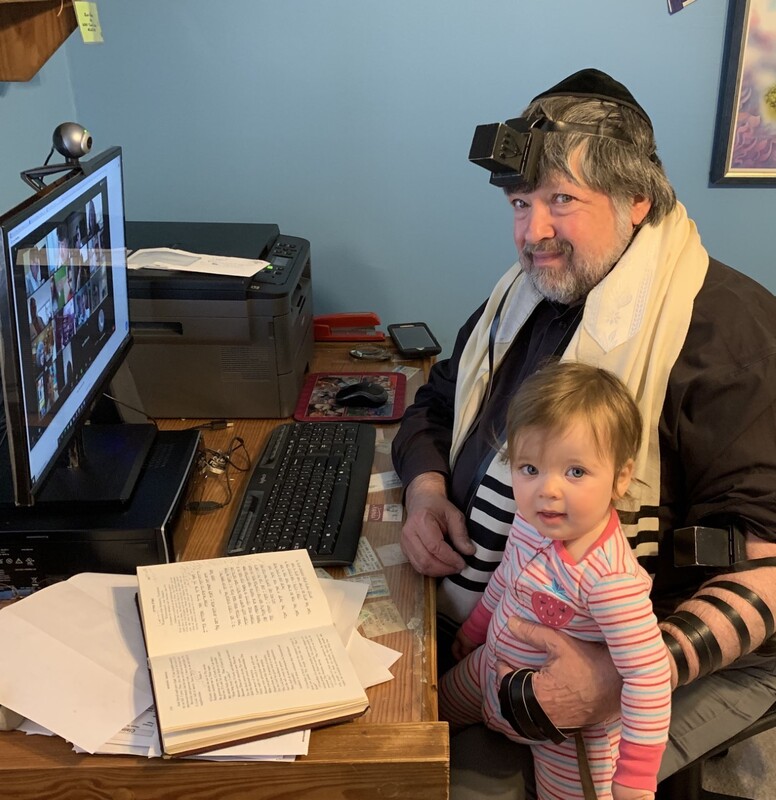 This item originates from American Jewish Life.
Description

Bruce Beeber with granddaughter, Yuval, attending Sunday morning services via Zoom with Ahavath Achim Congregation in Atlanta, Georgia.

community name

William Breman Jewish Heritage Museum, Ahavath Achim Congregation

has originating institution
This item was submitted on March 5, 2021 by Amira Beeber using the form "Contribute Your Materials" on the site "American Jewish Life": https://collectingthesetimes.org/s/american-jewish-life
Click here to view the collected data.