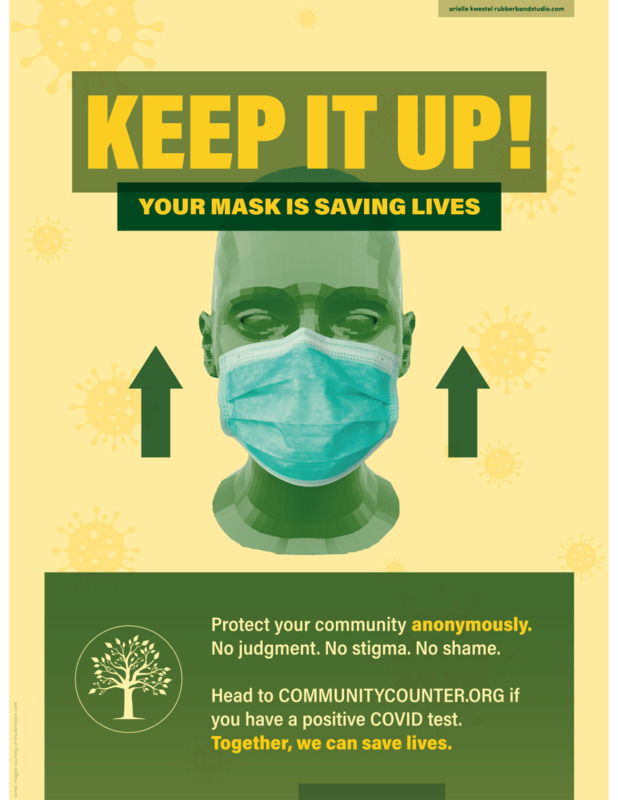 This item originates from American Jewish Life.
Description

A poster made by Community Counter encouraging people to continue to wear masks.

As the Covid-19 pandemic swept the nation last spring, Orthodox Jewish communities around the world emerged as hotspots of ongoing Covid-19 cases, hospitalizations, and deaths.

Originally launched in Chicago, Community Counter (CC) was founded in June of 2020 to provide culturally competent support for the Chicagoland Orthodox community's engagement with the official contact tracing efforts
of local health departments. CC has since evolved into an organization that provides scientifically-accurate, culturally-sensitive health education and materials to the Orthodox Jewish community throughout Chicagoland and the United States.